How We Drive Customer Success
PARS is the fleet industry?s leading relocation provider, bringing a unique combination of proven experience, service quality and technologies to a relocation project is a must. Together, the company?and provider can develop a metrics-driven solution that combines vehicle driveaway, auto carrier service, storage management, license and titling, reconditioning & make-ready, detailing, body work, mechanical repair, and general maintenance services, all in support of ensuring the highest possible asset values.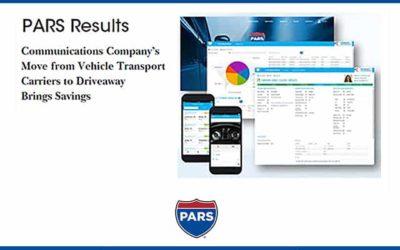 A global communications technology leader relied entirely on carrier vehicle transport of its tool-equipped work truck moves. These moves had to be scheduled around the carrier?s schedule. Crossing state lines, required a separate license and titling effort. And, the...
read more